Dashboard
The AZERO.ID Dashboard (opens in a new tab) aggregates all important information about domains associated with your connected wallet. These can be owned, controlled, or resolving domains. Read more about our role system here.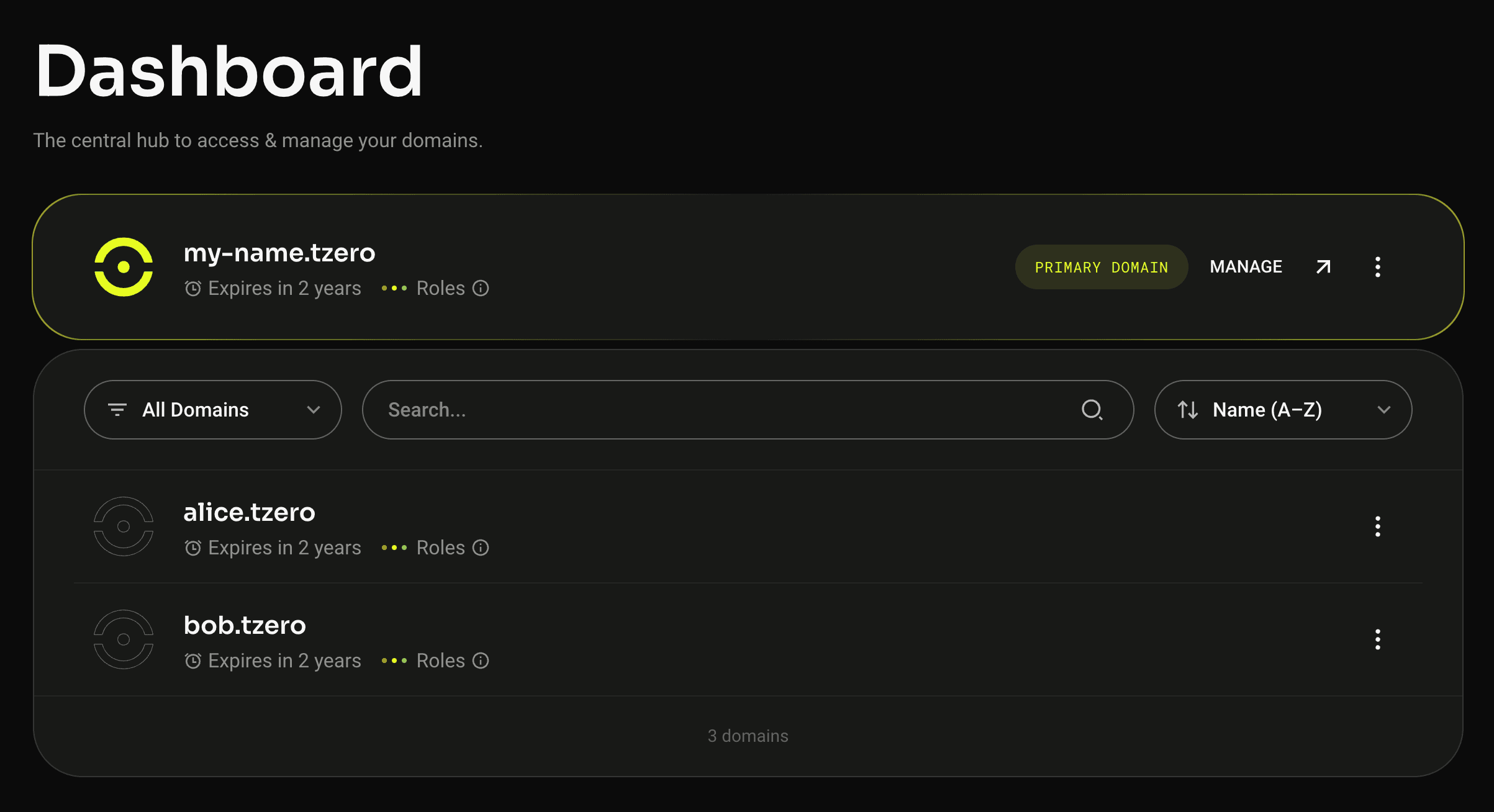 Primary domain
The separate, highlighted domain at the top is your wallet's primary domain (if set). You can set any domain that is resolving to your current wallet as its primary domain by clicking on the three-dot symbol on the right and selecting Set as primary.
Domain list
Under the primary domain, you can find a list of all domains associated with your wallet. You can filter, search, and sort this list by using the toolbar at the top.

Information
When hovering over the domain's expiration date (e.g. Expires in 2 years) or the Roles indicator, tooltips appear that show more in-depth information about the domain.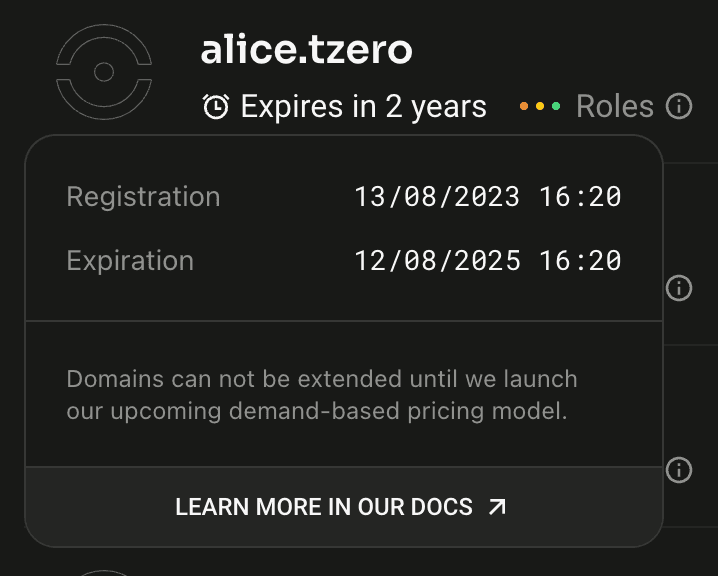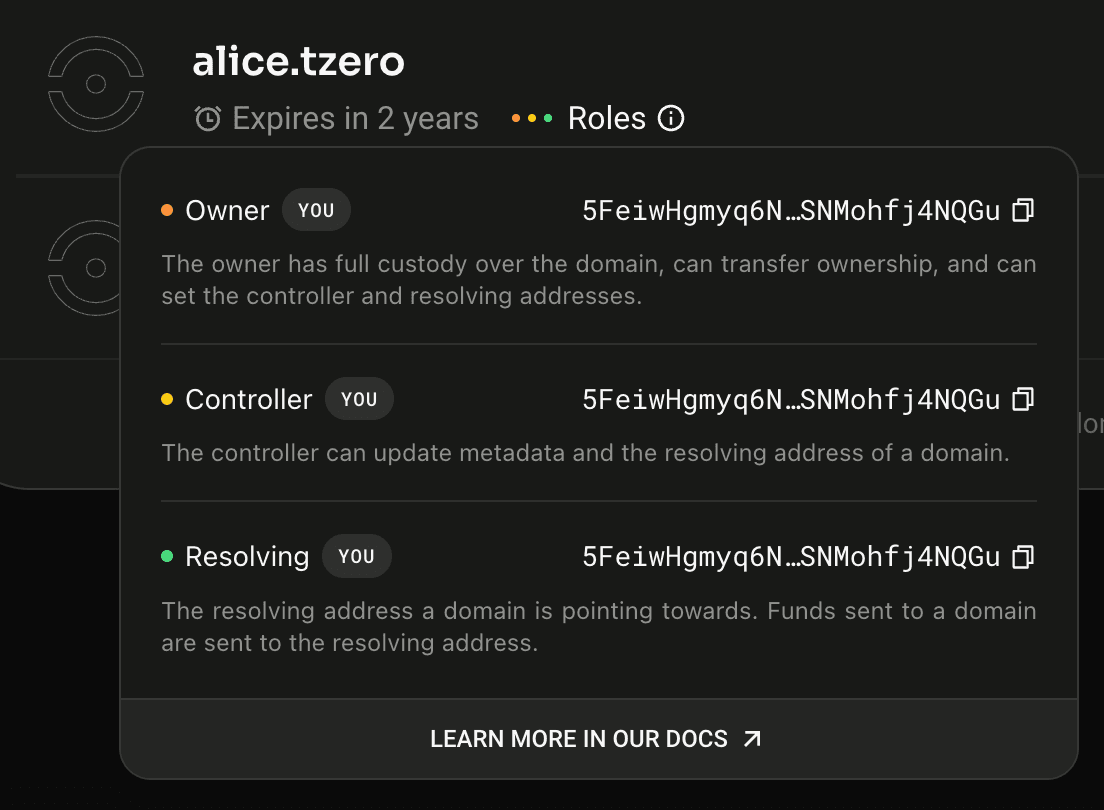 Actions
When hovering over a domain in the list, a set of actions appear on the right. These actions are:
Manage: Opens the domain's management page (edit metadata, set roles, etc.)
View: Opens the domain's public id page
More actions in the dropdown (three-dot symbol):

Set as primary: Sets the domain as your wallet's primary domain
Share domain: Copies the domain's URL to your clipboard & generates a QR code
Copy address: Copies the domain's address to your clipboard & generates a QR code (also supports SS58 address format conversion for other Substrate-based chains)